It's a dirty job, but somebody's got to look good doing it.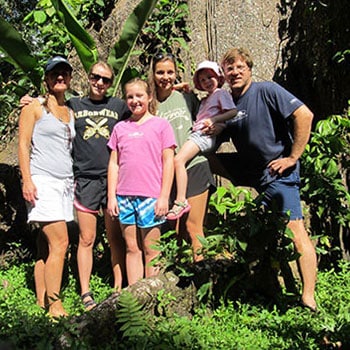 When I started my own tree care company back in 1986 I never thought I would end up making clothes for some of the same folks that helped me out way back then. Sure, there are days I'd rather be working in the trees but we all have those. Truth is, we have one of the best teams around and working together here is like one big family. But when I am not with this family I'm with my other family, at home. We spend as much time outdoors as possible and try and squeeze in family dinners between athletic games or after school activities.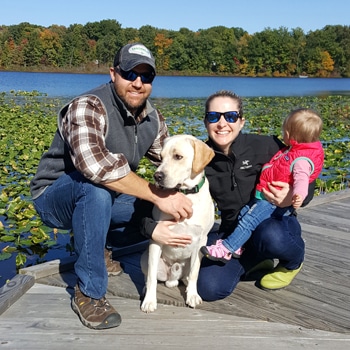 I spend my time at Arborwear opening more avenues to deliver product to our customers. That takes me on the road quite a bit but it is a great chance for me to listen to our customers and work with them to help deliver our message. When I'm not on the road or in the office, you'll find me on a lake, camping or hiking with my amazing wife, Mindy, our little girl Maddie and of course, Canyon. When I can carve out some extra time, I enjoy hunting or fishing with my brothers.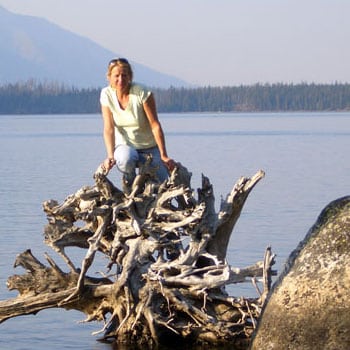 Coming or going, money is my responsibility, but you may also catch me answering your call or helping out at an occasional tradeshow. Mostly I'll be hidden away in the cabin behind a computer crunching numbers. Turn that computer off give me a body of water, toss the kayak in and I'll be paddling. Winters are spent looking for deep powder!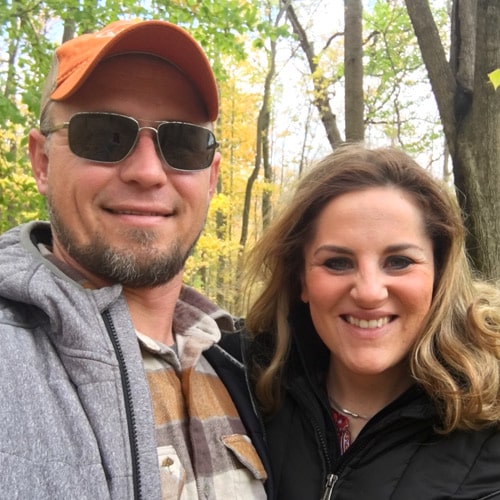 Is there really any shopping experience that is better than ordering what you want online, forgetting about it, then showing up from work to find it on your doorstep? It's like Christmas on demand! I love that. And – I love being part of a behind-the-scenes team that provides Arbowear bundles of joy to your door! When I'm not at work, you'll find me hiking some of the best parks in the state, floating around one of the area lakes, or chasing two young kids around northeast Ohio.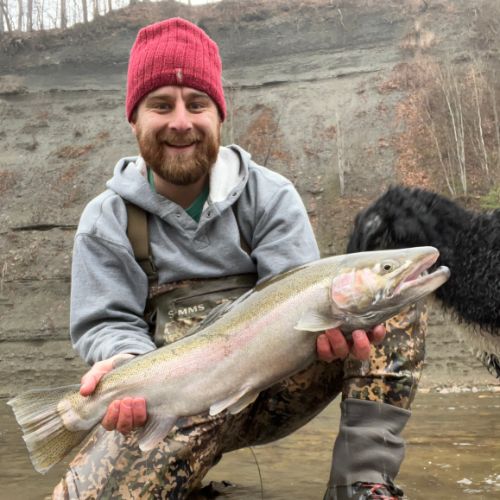 I have grown from the warehouse into the office and now create the paperwork to get your company logo onto our clothes! When not at work you can find me standing in, or floating down a river flyfishing. I also love to spend time outdoors and go for hikes with my dog, Brooklyn.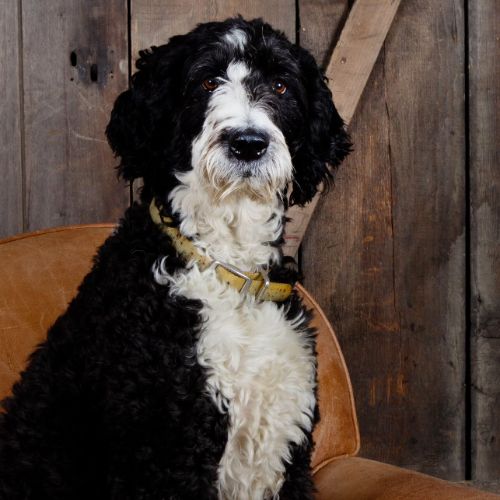 I like to spend my time at work laying around and napping most of the day. When not doing that, I go around and try to get as many treats as I can from as many people as I can. I also like to occasionally wrestle with the other dogs. Life is pretty good!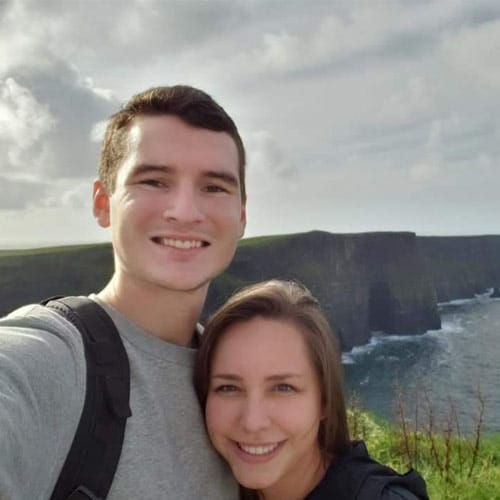 Here at Arborwear I am the ERP Systems and Inventory Supervisor. I recently came on board to get our new system implemented and running smoothly. I also spend my time making sure all our inventory is good and accurate so we can continue to sell our amazing products! When I'm not working, my wife and I love to travel, we are always planning our next trip. When we aren't traveling, I enjoy my time woodworking and playing frisbee golf.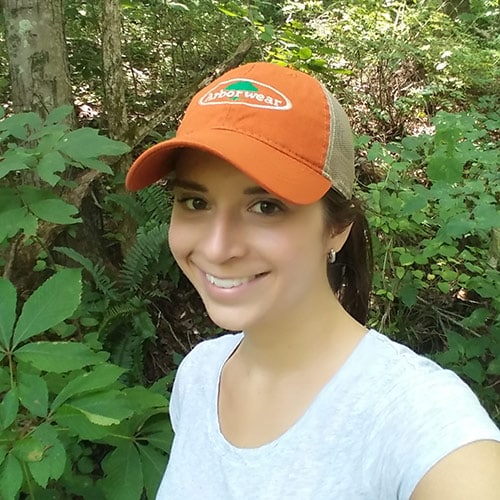 With over 15 years in the landscape industry I know how important it is to have clothes that work with you! My goal is to make sure that you and our staff have the best experience possible using our website or web stores. I use my art and design skills in everything I do whether it be drawing, crafts, photography, gardening, or building a website. I love animals and everything outdoors. You can usually find me volunteering at our local state park, camping, swimming or fishing with family and friends if I'm not inside playing the occasional video game or working on my own craft or computer project.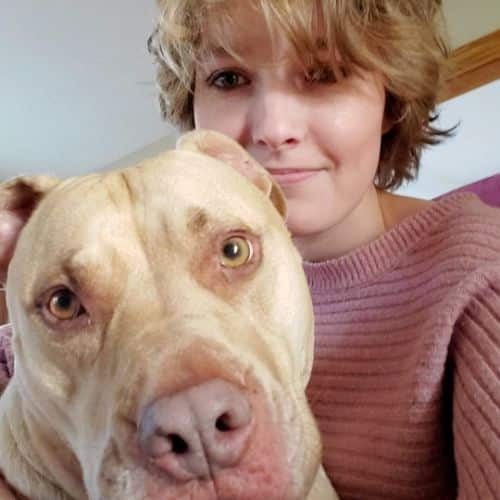 I started at Arborwear a little over a year ago running embroidery machines. Outside of running the machines at work, I quilt at home and have been quilting since I was 10. My other hobbies include Jazz Band and Concert Bands where I play the Alto Saxophone.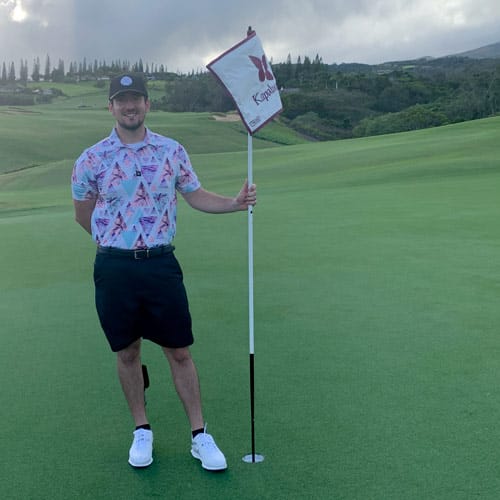 I started working at Arborwear in 2020 as an Inventory Analyst and moved into the role of Purchasing Supervisor in early 2021. My role at Arborwear is to work directly with our decorators and inventory team to get the logos requested by our customers embellished on our garments. When I am not focused on work, I enjoy spending time golfing, jet skiing, and spending time with family.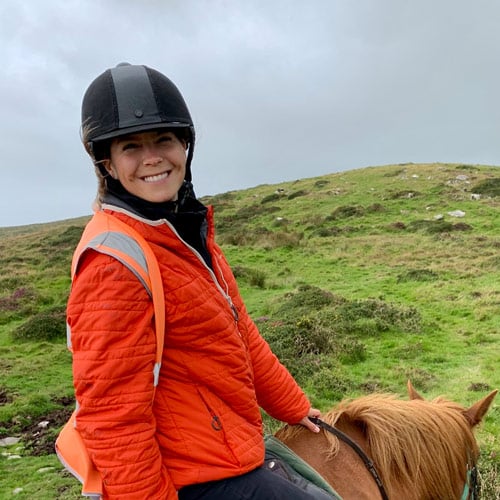 I recently joined Arborwear as the Sourcing Manager and could not be happier to be part of a team who truly cares about their customer and putting their best foot forward. Part of Sourcing's responsibility is to collaborate cross functionally, handle negotiations overseas & build strong relationships to ensure we deliver quality products on time. Outside of work, I love to stay active and try new things, spend time with family, and travel the world!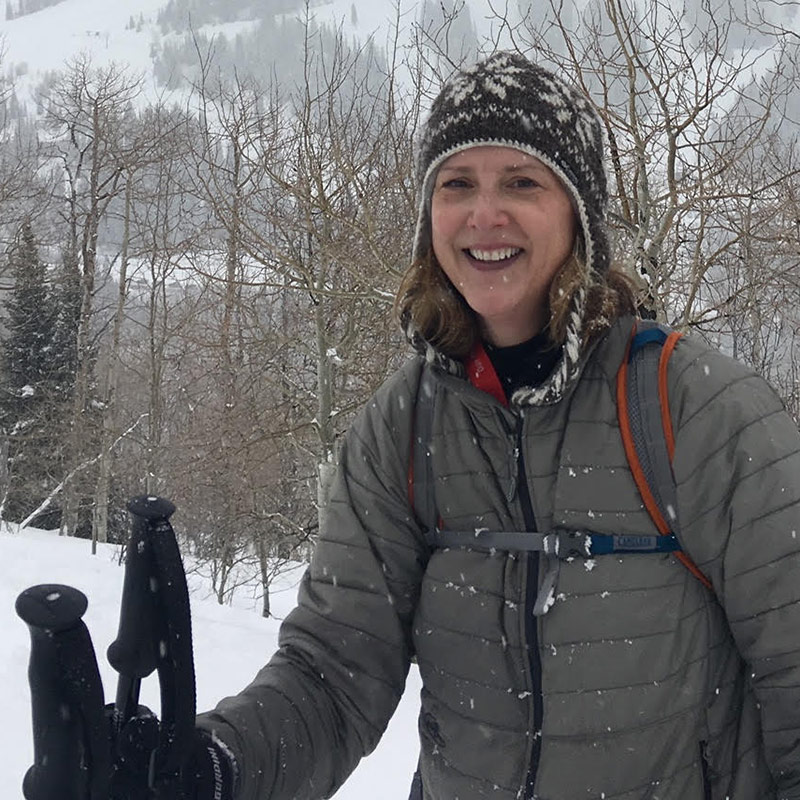 I really like bringing my design and textile background to this friendly log cabin experience: spending my days researching design & fabric development and fun new hardware and fasteners for the Arborwear product Line. When I'm not creating inside the cabin, I'm creating or painting something inside my home or outside with my husband and daughter: hiking, running, and gardening.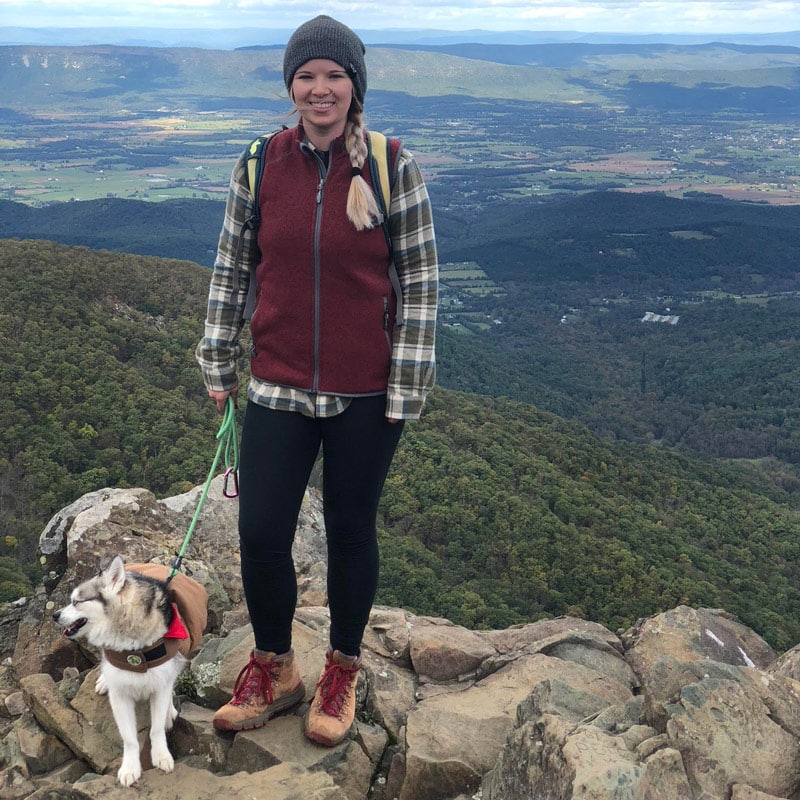 Working at Arborwear, I am able to combine my fashion design background with my passion for the outdoors. I assist the product development team in creating, sourcing, & researching for the Arborwear apparel line. When I am not at work I try to spend most of my time outside hiking, camping or skiing. I love exploring new places with friends, family and my miniature husky …while wearing my Arborwear gear of course!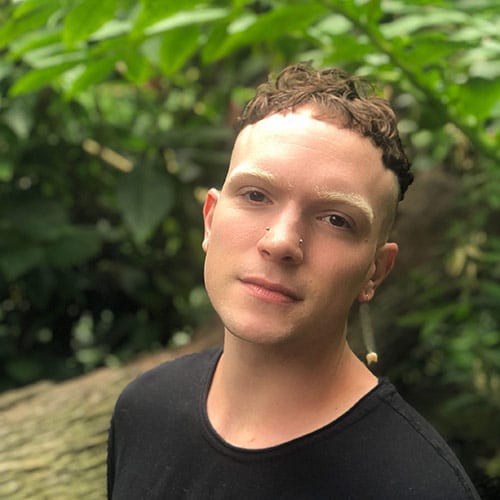 Customer safety is top priority to me when I develop Arborwear's hardworking products. I have a background in US product and firefighter turnout gear, so I pay attention to every technical detail when designing safety wearables. When I am not working, I am likely exploring a museum, working on a creative project at home, or hanging out with my dog.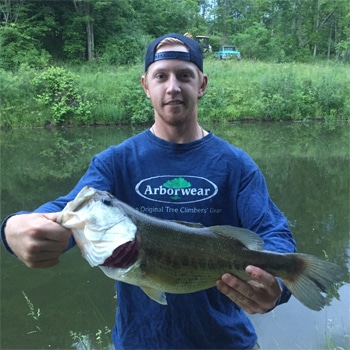 I oversee our Corporate and Wholesale business across the entire country ensuring we build positive relationships and provide the best service to your team. Most weekends you can catch me racing my atv in the Grand National Cross Country (GNCC) series! God, family, friends, and siberian huskies is the best way to describe me. My outdoor lifestyle makes Arborwear the perfect fit for me, and I hope it does the same for you!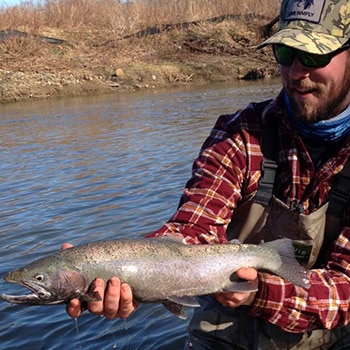 I absolutely love my job here at Arborwear. I am responsible for handling sales in the midwest states of IN, IL, KY, MI. When i'm not on the road, chances are I'm on the river chasing steelhead or sitting in a tree stand chasing whitetails. My favorite Arborwear product is hands down the Canopy Pants.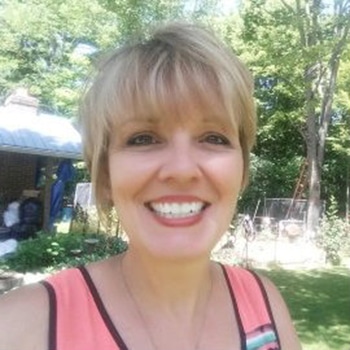 My day begins with evaluating stock levels for our Arborwear clothing and all the brands of boots we sell in our flagship retail store. I'm on the phone daily with our boot vendors ordering styles and sizes to meet the needs of our customers. When I'm not ordering boots, you can find me managing my retail team. With my many years of retail experience, I make sure that the store is fully stocked and that my staff and I provide a fun and friendly atmosphere to shop for honest, hardworking clothing. Stop in and say hi. I can't wait to meet you! When I'm not with my Arborwear family, you can find me with my own family, working in my veggie garden, fishing, tending to our honey bees, or in my kitchen baking with my granddaughters. Hands down, my favorite Arborwear product is our Women's Canopy Pants.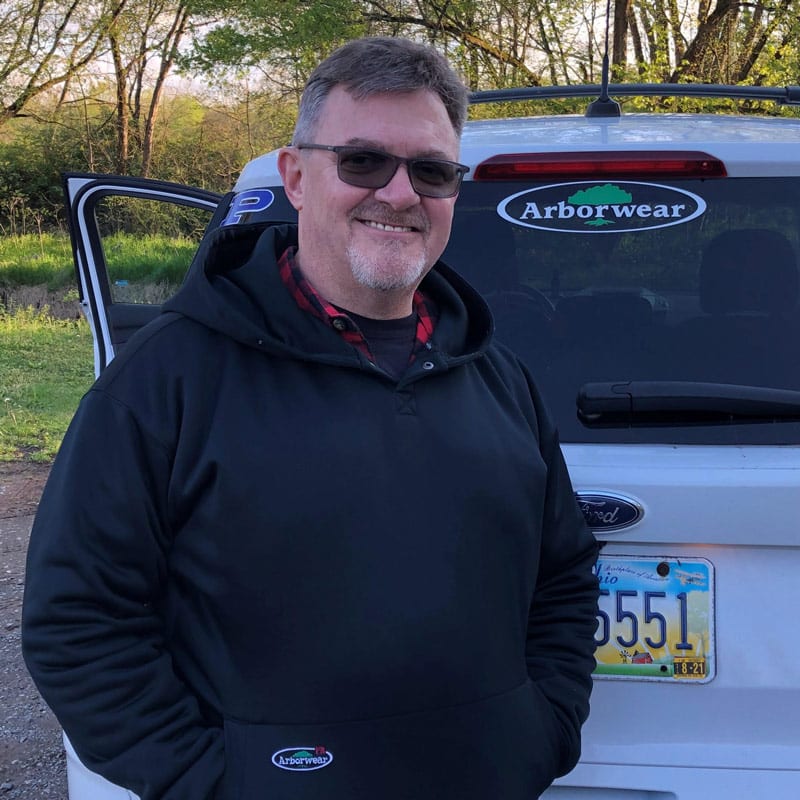 Originally from PA, schooled in AZ, residing in OH and now traveling coast to coast working hard to give my best to our customers. If I can be of service to your business in any way (or if you just want to go fishing) please contact me.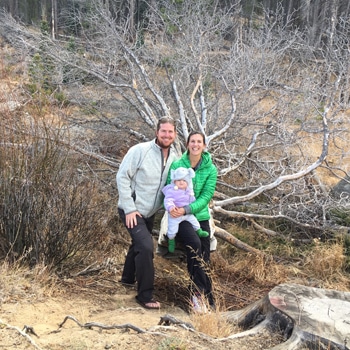 I'm originally from Chagrin Falls, home of Arborwear. Before coming on board, I spent the last decade traveling the globe with my wife, leading people on active travel vacations. My passions include: spending time with my friends and family, traveling, camping, hiking, and riding my bicycle. We have a daughter named Charlotte, who constantly keeps us on our toes. We currently reside in Colorado and are enjoying all the outdoor pursuits and natural beauty. I'm absolutely thrilled to be a part of the Arborwear family and look forward to seeing where we go in the next decade.
Arborwear has been a huge part of my life since 2003. Helping Arborwear grow and evolve but still maintain that small company culture has been so rewarding! My main goal at Arborwear will be to provide all of our customers a fantastic customer experience. When I have free time I am spending it with my three amazing kids – Jake, Addison and Caleb.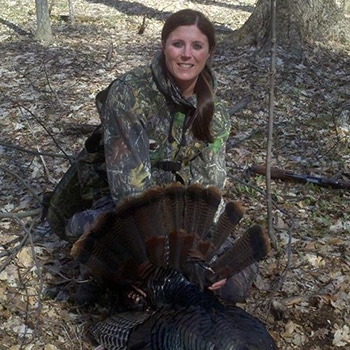 My Inside Sales role is to help all our fine customers in the Midwest find and buy the products they need. When I am not at work you can me spending time with my family. We are always outdoors camping, fishing, or hunting-and we are always sporting our Arborwear gear!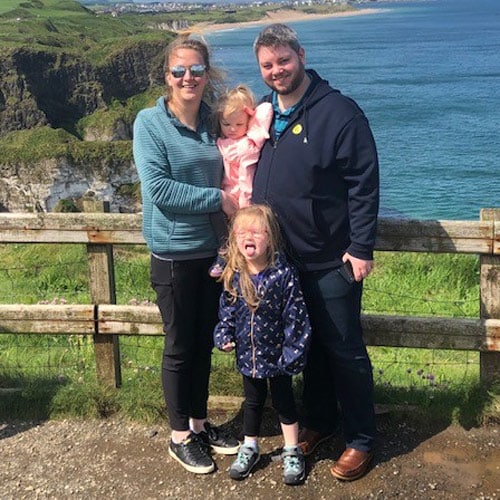 I started working at Arborwear in 2013 and have had a few different roles over the years which gave me the chance to work with many of our awesome customers! I am currently the Inside Sales Rep for a number of our House Accounts and really enjoying it. Outside of work I'm usually travelling, working in my yard, or spending time with my family.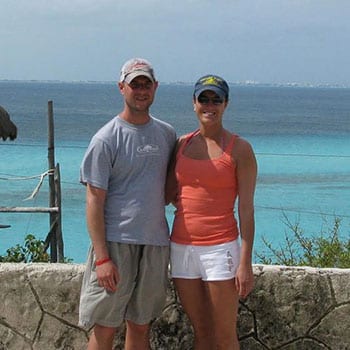 Chances are, if you called Arborwear, we've had the opportunity to chat! I started at Arborwear back in 2009. Over the years, I've had my hand in a little bit of everything from answering phones and order entry to shipping. As our team has grown, I've found my niche as with Inside Sales for the Northeast. Outside of work I can be found chasing my 2 dogs, hanging with family & friends, baking, running, or my favorite-lounging on the beach in Mexico with a good book in hand!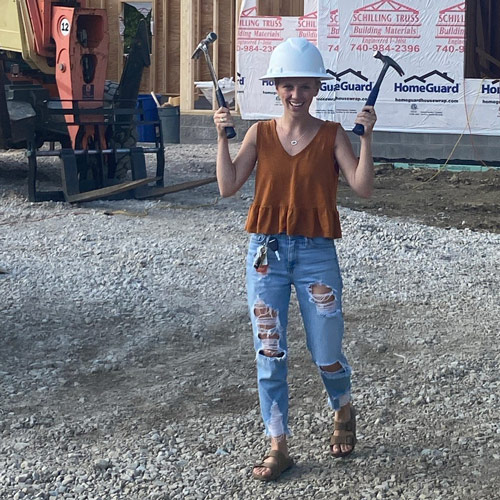 I started at Arborwear as an intern back in January of 2020. I returned in August of 2021 as a Customer Care Representative, and recently became an Inside Sales Representative for the West/Rockies/Alaska. My favorite moment at Arborwear was Bratfest '21 when I worked the registers in the retail store. When I'm not working with customers, I am DIY-ing my way through home renovations and being a dog mom to Sophie. I ski at least once every year at a new park, so I would love to hear your recommendations for new spots to check out.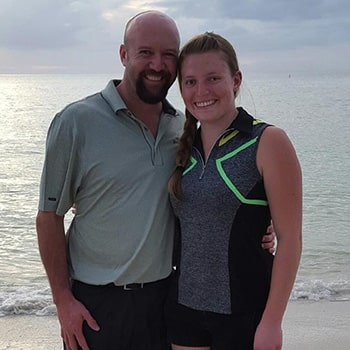 My job at Arborwear includes working with both the customer service team and the wholesale team. I love learning about our customers and our awesome stores that sell our products and help us grow! When I'm not at work you will find me outside (as long as the Ohio weather is cooperating!) sitting by a lake or pool, golfing, learning about the hunting world, at a country concert or simply hanging out with my friends and family!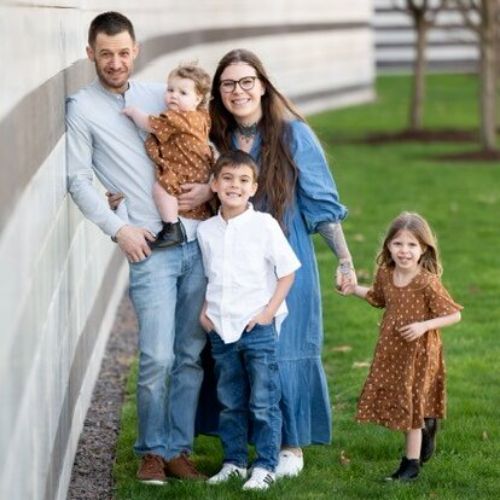 Here at Arborwear I love learning about and helping all of our territory customers in the Southeast, Northeast and Midwest. Outside of work I love hiking our national park and exploring all Cleveland has to offer with my partner, our 3 kiddos and our two dogs!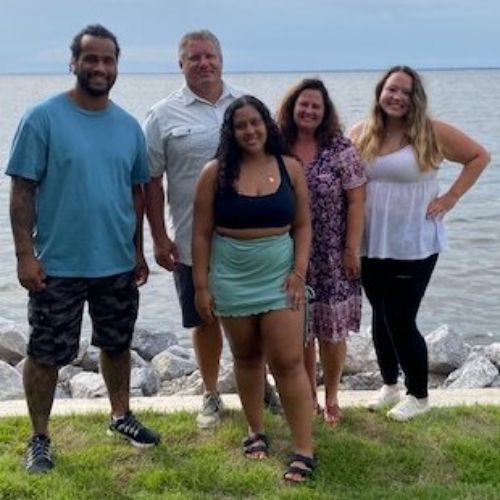 I have been with Arborwear since 2018. You will find me helping all of our wonderful customers return or exchange their items in a timely manner. I also enjoy speaking with customers & taking their orders & help answering the phones. In my free time you will find me spending time with my family & traveling. My husband & I became 1st time grandparents this year & are loving every minute of it.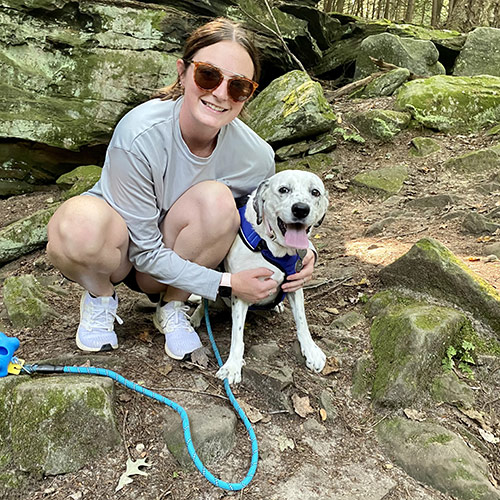 I began my journey at Arborwear as an ECommerce Intern in 2021 then got hired on as an ECommerce Coordinator. I love creating a positive user experience for our customers and finding new ways to improve our web site. Outside of work, I love all things Cleveland sports, being outdoors/staying active, visiting new coffee shops and fostering animals. With that being said, you may find me multi-tasking and watching a sporting event at my desk from time to time!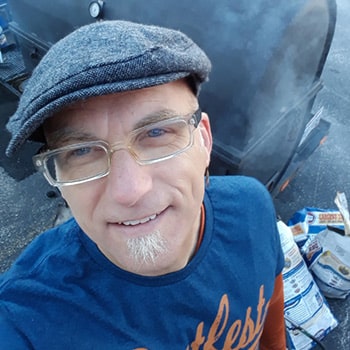 Listen, you've spent countless hours fussing over your logo. When it's time to dress your team in company swag, don't send that logo off without a chaperone – that's me! I'll show you the best ways to get your name out and pump up your street cred exponentially. When I'm not at Arborwear, you'll find me endlessly tinkering with wood projects or performing "quality control" at micro-breweries all over Cleveland and Pittsburgh.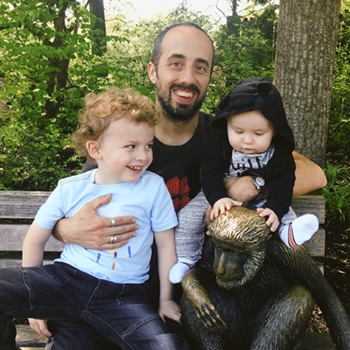 I love a good design almost as much as I love a good hike in the woods. Originally from Michigan (don't hold that against me), I now call Ohio home along with my two sons and patient wife. If it's something with a picture, type, video or some combination of those elements I've probably got a hand in it's creation. I've worked as a 3d animator, developer, print designer, UI / UX designer and occasional bmx bike AV delivery guy in my 20 some years of professional experience. When I'm not making awesome, fun visuals for Arborwear, I'm probably chasing the kiddos around, fixing a car, rewiring my house, camping, hiking, or just sitting in a cozy chair enjoying the fresh air.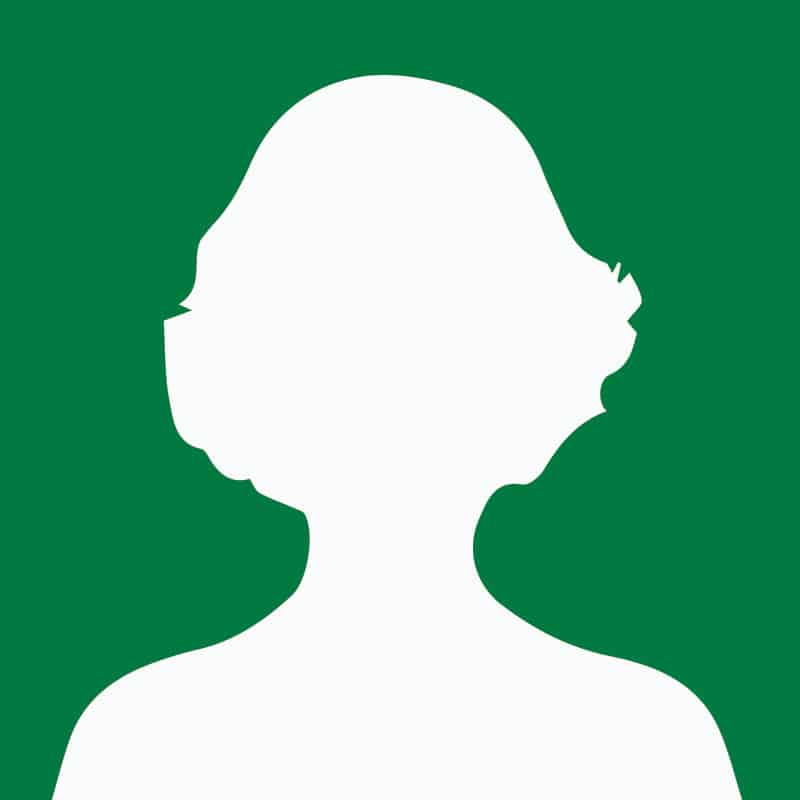 We're growing and need more help! If you have a positive attitude and are organized, reliable, upbeat, qualified and work well with a team, we'd love to have you join ours.
VISIT OUR LINKEDIN